Abbott Similac Follow-on Formula 2 (After 6months) (Green) (1.8kg X 1tin)
Model No. 238211288405
HK$0.00
retail price HK$0.00
This product is sold and satisfied by merchant
This merchant is from Singapore
See more Products
Product Description
Abbott Similac Follow-on Formula 2 (After 6months) (Green) (1.8kg X 1tin)
As a mum, you want to give your child the best in life. Now, what better time to start when your precious one is still little? The first few years are the most important when your child learns about the world he lives in. For him to absorb new learnings, he needs more than DHA for brain and eye development.
Give your child Similac Follow-on with EyeQ Plus nutrition system. 
Now improved
 with 
Natural Vitamin E, Lutein
 and 
DHA.
 It is also 
palm oil-free,
 scientifically 
formulated for nutrient absorption.
Product Information
IQ Plus
- EyeQ Plus nutrition system is now improved with Natural Vitamin E, Lutein and DHA, in addition to AA, Omega 3 & 6, taurine, choline and iron
- RRR-vitamin E is a natural form of vitamin E and is the most biologically active. Lutein is an integral part of the eye's retina and DHA is a building block for brain and eye development.
- Omega 3 & 6 (α-linolenic acid and linoleic acid) are precursors of DHA & AA, which are building blocks for brain and eye development.
- Taurine helps support overall mental and physical development.
- Choline supports overall mental functioning,
Immunify Ingredients
- 3-way Shield System with Totally Potentially Available Nucleotides (TPAN), Prebiotics and Antioxidants
- TPAN is a unique blend and level of nucleotides that support your baby's natural defences.
- Prebiotics (FOS) support the growth of good bacteria to maintain a healthy digestive system.
- Antioxidants include beta-carotene, selenium, zinc, vitamins A, C and E to help protect cells from free radicals.
ProCalci Formulation
- Unique, easily digested vegetable fat blend without palm oil.
- Calcium to support the development of strong bones and teeth.
- Vitamin D to help support calcium absorption and improve bone strength.
Nutritional Info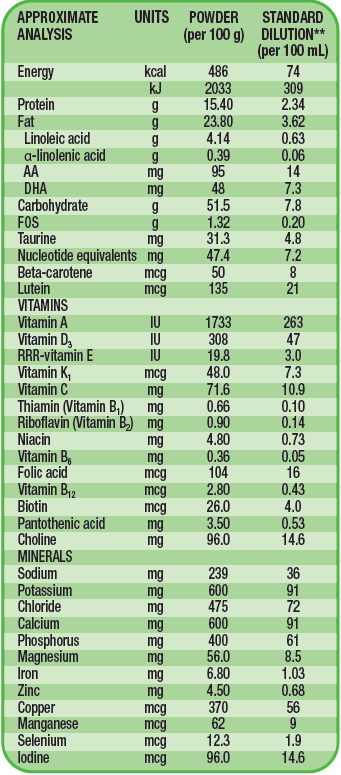 Preparation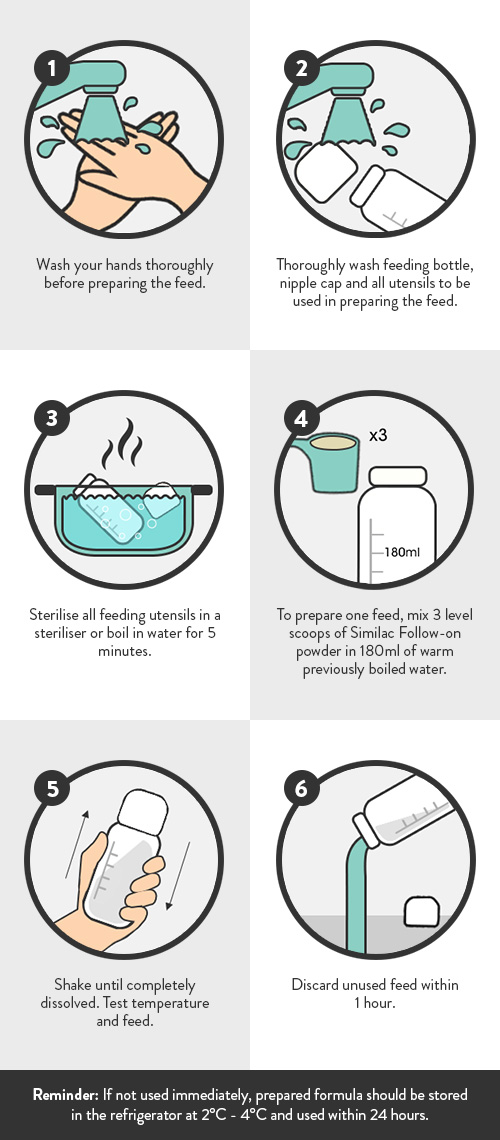 Getting Started